Aish Branches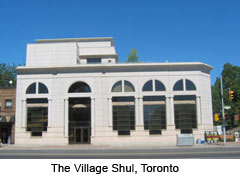 Worldwide, Aish HaTorah operates 27 permanent branches on 5 continents, providing seminars, singles events, executive learning groups, Shabbat and holiday programs, and "beginners"-style synagogues. Over 100,000 people annually attend programs in 77 cities in 17 countries.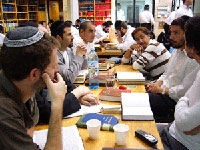 From Cleveland to Kiev, Melbourne to LA, Jews with limited background discover a non-judgmental atmosphere to explore their heritage at their own pace. Dispelling the myth that Judaism is antiquated, Aish branches pulsate with youth and vibrancy and a message that Judaism is relevant to their lives.



The Impact
In every branch, Aish penetrates the community, reaching young people with little or no connection to their Judaism or their community. Aish has consistently succeeded in awakening large numbers to a newfound pride in their heritage.
Advocating for Israel on Campus and in the Media
Campuses everywhere are deluged with anti-Israel propaganda. Mass media is often strongly biased against Israel.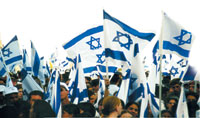 Hasbara Fellowships, co-founded by Israel's Foreign Ministry, has trained students on every major campus, who lead the charge for Israel. A network of over 1,000 motivated students on 100 campuses provide a nucleus and direction for one of the largest network of pro-Israel activists that exists. Regional conferences further boost these numbers.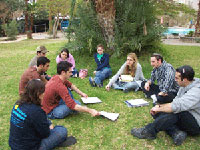 The love and dedication that is engendered in these young people fosters Jewish leadership activity long after they have left campus.
Israel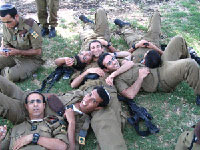 In Israel Aish operates a large Rabbinical training college at the Western Wall in Jerusalem, and a "Hesder" Yeshiva where students combine their military service with Torah learning.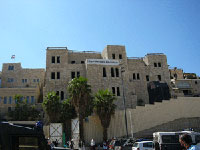 A new educational tourist attraction, "The Exploratorium of Jewish History" is presently in development, located in our new World Center building facing the Western Wall. We expect to attract 300,000+ visitors annually.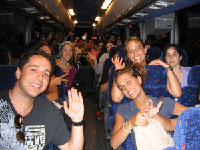 In 2006 Aish brought 3,500 university students to Israel for 2-4 week study programs, booking more hotel room nights in Jerusalem than any other organization.
Benefits to A Community
Inroads Against Assimilation
Branches attract up to 10,000 participants in programs annually. Each person leaves our programs with a little more pride and a little more curiosity to explore his or her tradition.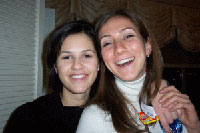 In England, 1% of all Jewish college students have participated in our trips to Israel and beyond. An independent research study showed that in a population where close to 50% intermarry, 97% of our alumni have married Jewish, and 60% are now actively involved in the Jewish community.
Toronto, where Aish operates a huge program in several locations, is the only city in North America where assimilation rates have improved over the last 10 years.
Aish.com, our award-winning website, attracts over 2.5 million visits every month, making it the largest Judaism website on the internet.
Torah Learning Center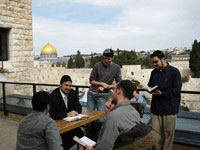 Aish brings accessible Torah learning to men, women and even children, setting a standard in high quality programming and top quality marketing. This combination succeeds in creating interest beyond just those previously interested in Judaism.
Increased Donor Base for the Community
With most Jewish communities facing a dwindling percentage of givers to Jewish causes, Aish's efforts bring thousands of potential philanthropists back into the Jewish sphere. By increasing people's affiliation with the Jewish community, and by teaching the importance of tzedakah, Aish is creating a new donor base for every Jewish cause. Our Executive Learning Programs, where our Rabbis privately teach successful professionals in the comfort of their offices, are particularly effective in this area.
Aish has proven itself a net gain to a community's resources: a dollar invested in Aish produces many dollars for the entire community.
Leadership Development
Starting on campus, Aish seeks to inspire young people to take leadership to benefit their people. Whether as volunteers or even professionals, these people have a drive to contribute to Jewish survival that lasts a lifetime.
140 alumni in England alone have decided to devote their professional careers to improving Jewish life.
Aish Jerusalem has graduated over 200 Rabbis who are now working in 90 different communities around the world.