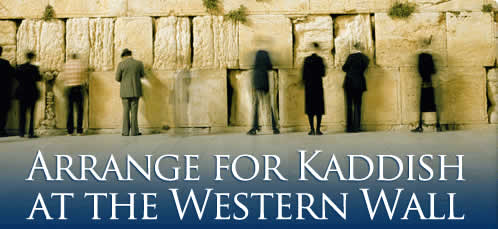 Kaddish is the traditional mourner's prayer, evoking our deepest faith
and hope. It is considered a merit for the deceased to have these
words expressed publicly.

If you are unable to say Kaddish three times daily with a minyan,
we can provide you with the peace of mind, by having Kaddish said by
a dedicated young Torah scholar at the holiest place in the Jewish
world: directly facing the Western Wall.